Financial Information
I (Fred) organized the program for total transparency using one sponsor for each teacher in a community classroom, with me paying for all the cost of administration. That makes it easy for sponsors to see (and visit) where their money is being spent. Also, my idea has always been to keep expenses low. I do not want a Greg Mottelson type of situation where people are questioning how the money is used because of personal gain or high administrative expenses.
In fact, almost all the money donated by sponsors goes to stipends for the teachers, paid monthly for 12 months a year. (They teach from February through October and have 3 weeks training in January). The donation to support a teacher for one session a day is $1500. A teacher in their second year is given $127 a month ($1440 a year) at the current exchange rate. This includes an $80 raise I give teachers that return for another year.
Any portion left over of the sponsor's donation after paying the monthly stipend goes towards supplies to support the kids' activities for the year. It obviously does not always cover all the classroom supplies costs.
I have begun partnering with other 501c3's to raise separate funds for classroom start up furnishings, augmenting the money sponsors donate for annual classroom supplies, and for the snack program that we have been piloting this year. Our other 5013c partners are Write Around the World, Save My Starving Children, Miracles in Action, Feed the Dream, Men and Women in Action and Seeds for a Future.
Administrative Expenses
The administrative expenses are made up of primarily the non-teaching stipends and travel (Carlos Gomez and Sata Tun). I contributed $6000 last year and $8000 this year for those and other administrative expenses not directly related to teachers in the classrooms. I take no salary or expense reimbursements, not for living expenses, travel…..nothing. My time and money are my donation to the program.
Bank Accounts
I have a separate account in the States at Schwab for Let's be Ready contributions. Donations that are made to Let's Be Ready are made through World Link Partners (a 501c3). That organization is a couple from Utah that have a home in Guatemala. They set up World Link to help small organizations like me. The money is then transferred from the Schwab account to an account at a bank from the Guatemalan system as required. That account requires the signature of the director (Sara Tun Bacajol) and my accountant (Carlos Gomez) to withdraw money. I have direct access to monitor both accounts over the Internet.
The teachers' stipends are deposited into their personal accounts in the same bank every month. They can withdraw at a teller window or from cash machines in the larger towns near their villages.
Carlos and Sara and I meet as (every month when I am there) to review the expenditures and World Link Partners gives me an annual report of donations (as well as an email every time one occurs).
Donate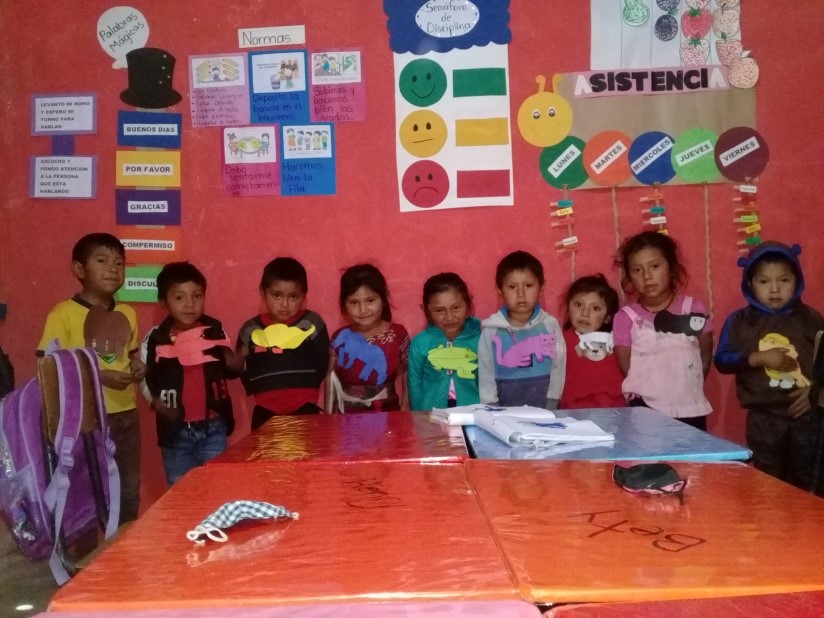 You can help transform these children lives
If you would like to help this program, please check the following link.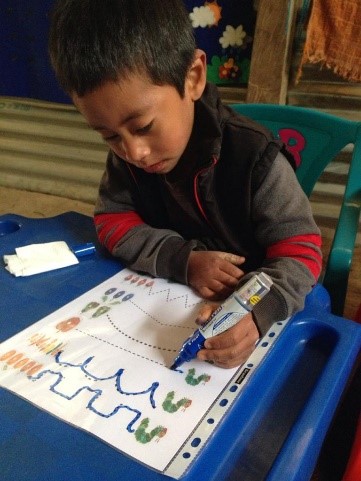 Let the magic reach all the children