Financial Information
Let's be ready was set up as a nonprofit to collect money to be used by teachers in Guatemala to start preschools in their homes and other public spaces. The idea was formed by indigenous women, and 15 years later many of those same women are still teaching and administrating the program.

We organized support for the program to have total transparency, using one sponsor for each teacher in a community classroom. That made it easy for sponsors to see (and visit) where their money is being spent. Also, our aim has always been to keep administrative expenses low in Guatemala and the USA. We wanted to avoid the need for questioning concerning issues of personal gain or high administrative expenses. For this reason, Nancy and Fred receive no remuneration. We pay all our own expenses, including travel and living expenses, each year we are in Guatemala and contribute to the program. Neither the board members nor our accountant, nor the grant writer are paid. The administrative expenses in Guatemala are minimized with no vehicles or offices. Public transportation is used.

Recently, we have looked for support from organizations that grant only for administrative nonprofit expenses, and also have begun including partial administrative fees in the cost of sponsoring a classroom.
The money donated by sponsors goes to stipends for the teachers, paid monthly for 12 months a year, classroom furnishings and supplies, and training three times a year. (They teach from February through October). The donation to support a teacher is $3000 for the year.
Funding
We started with individuals (mostly teacher friends and family) sponsoring teachers/classrooms. When we began opening 5 to 10 classrooms at a time, we began partnering with other 501c3s in those areas. Our long-term partners have been: Miracles in Action, Project Quetzal, Mathile Institute, and Go Philanthropic. More recently, GoCampaign and Let Hope Begin in Guatemala have joined us.
Footnote: Covid and other circumstances hit hard two of our major sponsors in 2021 and 22. We have been challenged to make up almost $60,000 that we lost in annual funding. We spent all $30,000 of our savings in order to not close classrooms and made more use of crowdfunding platforms Donorsee and GlobalGiving. Long term, these funds are expected to come from grants given by Family Foundations. We have a grant writer for the USA and are making proposals to Guatemalan Family Foundations
Budget to fund preschool classrooms in 2023
We are asking to fund the following:
Sponsorship of 6 teachers in Pequeños pero Listos ($3000 each)
$18,000
Sponsorship of 6 teachers in Aula Mágica ($3000 each)
$18,000
Continue 3 pilots ($4000 each)
$12,000
Half of the nutritional supplement
$9,750
Travel for due diligence, planning and training for coordinators to further collaboration
with Planting Seeds Internacional
$4000
Subtotal
$61,750
15% Administration
$9,260
Replenishing our savings/emergency fund
$20,000
Total for project funding requested
$91,000
Our budget for the year
$189,000
Total
$91,010
Bank Accounts
We have a 501c3 corporate account in the USA at Schwab for Let's be Ready contributions. There is certified accountant for that account. The money is then transferred from the Schwab account to Banco Industrial in Guatemala monthly to reduce exposure to bank failures. Signatures of the directors and the Guatemalan accountant are required to withdraw money. We have direct access to monitor both Guatemalan accounts over the Internet.
The teachers' stipends are deposited into their personal accounts at Banco Industrial every month. They can withdraw at a teller window or from cash machines in the larger towns near their villages.
The directors and the accountant meet every month to review the expenditures and there are monthly accounting reports.
501c3 accounting
The last 3 990s are attached:
Donate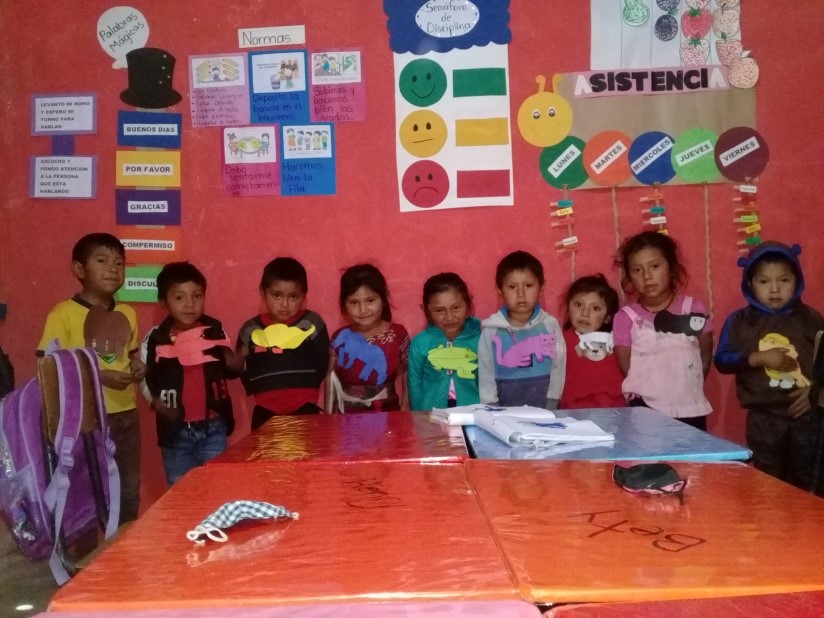 You can help transform these children lives
If you would like to help this program, please check the following link.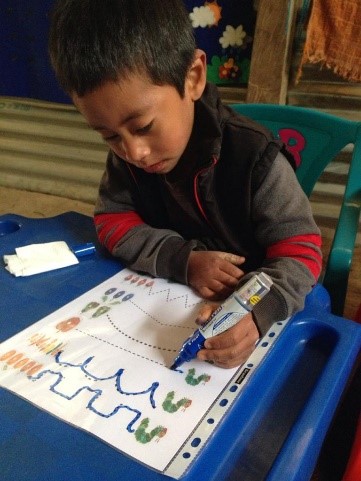 Let the magic reach all the children