School meal, Nutrition and School gardens
Date: December 16, 2019 | Autor: Pequeños Pero Listos | Tags: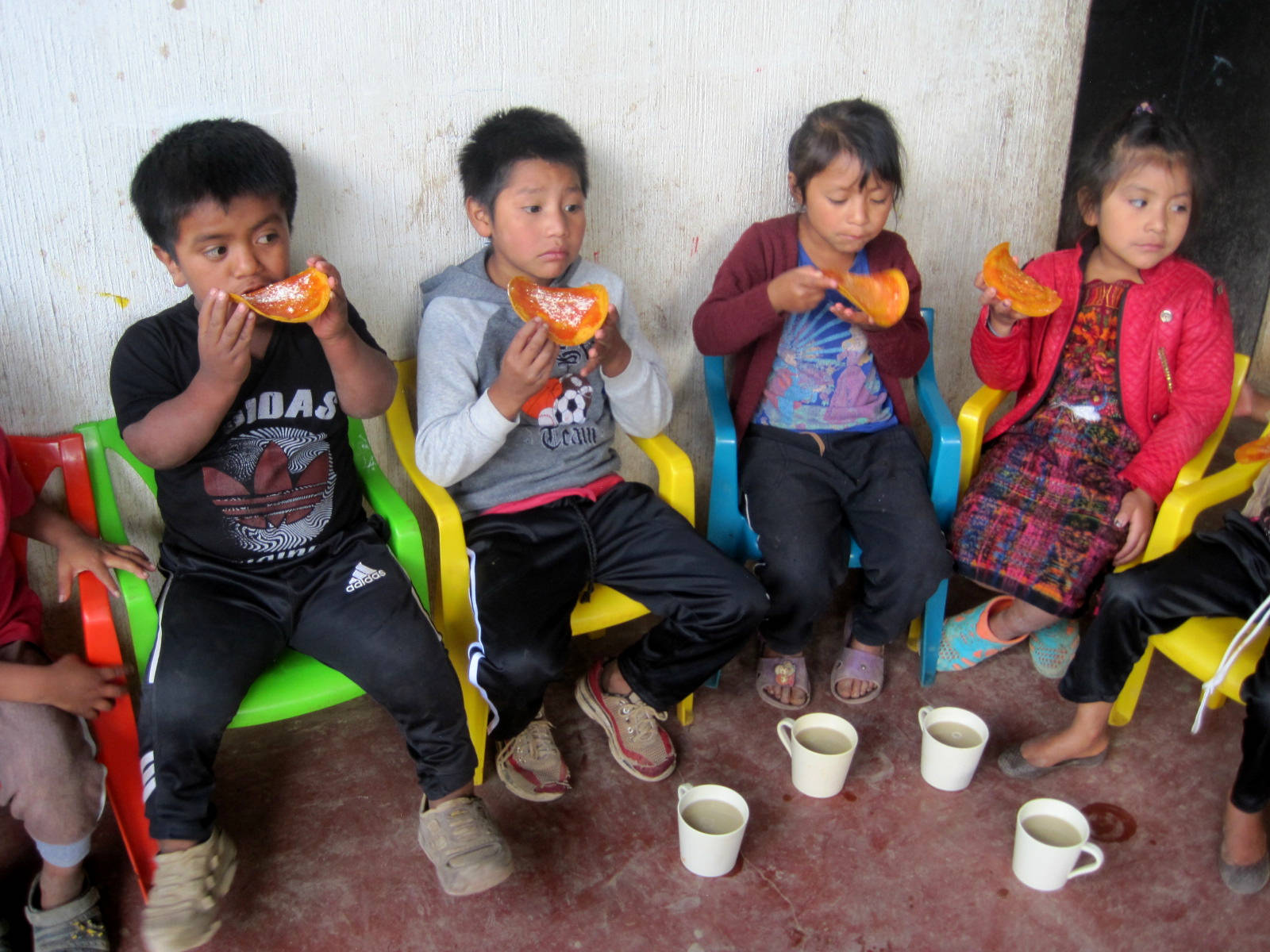 CHISPUDITOS REFACTION PROGRAM
Constituted 22 schools with 24 days, an average of 300 children who received "Chispuditos" during the month of February to October, and it was delivered in four central places that are Xenacoj, Patzicia, San Martin Jilotepeque, Antigua Guatemala, where it coordinates with teachers and parents to support in picking up the chispudito of each school of the project.
MEASUREMENTS: Parents participated in the process of weight and height of their children, along with a personal interview describing the data of each child.
HEMOGLOBIN: This year 100 tests were done to rule out if the child has no anemia problem
BENEFITS: A total of 315 children including students and siblings received chispuditos, parents thank the sponsors for the support their children receive in food and education since many of them do not have a safe job and are poor.
This year we received a quantity of 45 sacks of chispuditos with 50 units each sack for February to October of 2,019. The mothers are the ones in charge of preparing the atoll and the complement and this can also vary in each school or community depends on the economic possibility of the parents, but the atoll is always complemented with some healthy food or fruits of the time or the community, that is the challenge and no more junk food.
The successes:
The chispuditos program this third year was very accepted by the children.
The children 's brothers also received sparks.
The children were more active and with more energy.
Children became less sick, such as diarrhea, flu, cough.
They gained weight and had more appetite.
The children had their face spots removed.
Mothers are motivated to prepare sprinkles, knowing that it is something nutritious for their children.
Children are motivated to study, because they receive a school break because most children do not go without breakfast.
Children get good habits of healthy food.
No more junk food in schools parents are becoming more aware.
NUTRITIONAL EDUCATION PROGRAM:
We visit mothers to participate in the nutrition and health of children and have an idea of the importance of good nutrition, we focus more on the rural area where there is less access to information in the following:
1. Prepare mothers for the preparation of chispudito.
2. Motivate mothers to follow the process of nourishing chispudito to their children.
3. Preparation and handling of food with hygiene.
4. Personal hygiene of children.
5. Check that they use boiled water.
SCHOOL ORGARDS OR GARDEN PROGRAM
Teaching students to grow their own fresh food, they also learn to value teamwork and cooperate with each other, thanks to Sow True Seed and Johnny Selected Seeds we got seeds this year to work in school gardens in schools where we had space and water .
The successes:
1. Children learn in the social and natural environment.
2. Children value the work and care of the gardens.
3. They produce their own healthy foods.
4. Children teach others how to work in teams and responsibility.
5. Learn sizes, colors.