We finished our school year! – 2023
Date: November 19, 2023 | Autor: Cristina Díaz | Tags: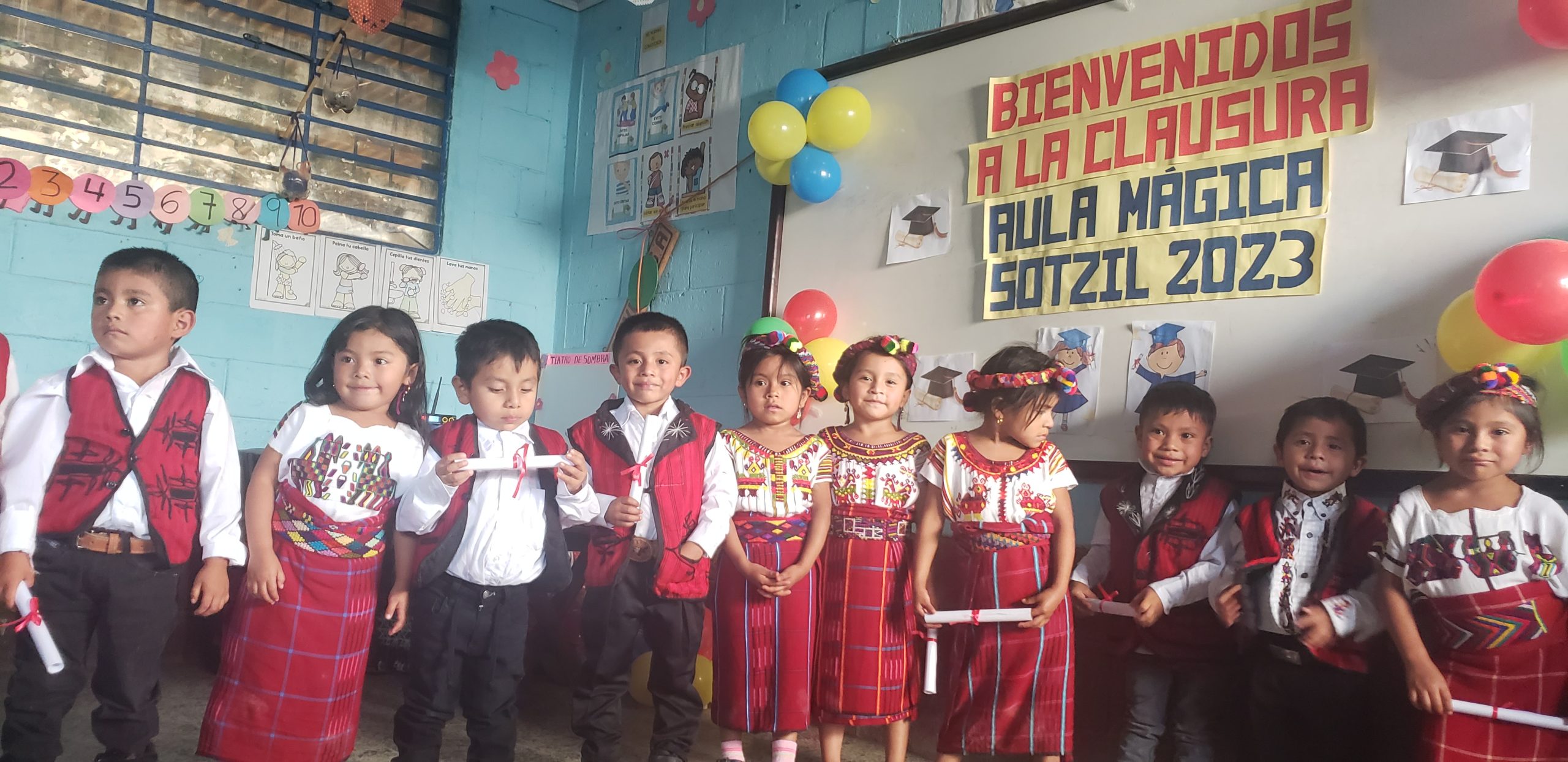 Our school year concluded in October, and we couldn't be happier to have contributed to the preschool education of all our children. This academic year was filled with many experiences and fond memories. Each facilitator conveyed their passion and dedication to teaching, and we believe that will yield significant results in our children's lives.
To wrap up the year, we had closing ceremonies where each little school held activities, exhibitions, and symbolic acts, making it days of celebration and joy for the children's families as well. We hope that all these moments become cherished memories in their lives. Moreover, the children had the opportunity to receive recognition diplomas, encouraging them to take the next steps in their education!
At Aula Mágica, we firmly believe in the power of education, especially in underserved areas where children have limited or no access to preschool education. This stage is crucial for children to develop not only their cognitive skills but also their social skills, creativity, and passion. We eagerly look forward to the children who have passed through our classrooms experiencing more successful and magical years ahead